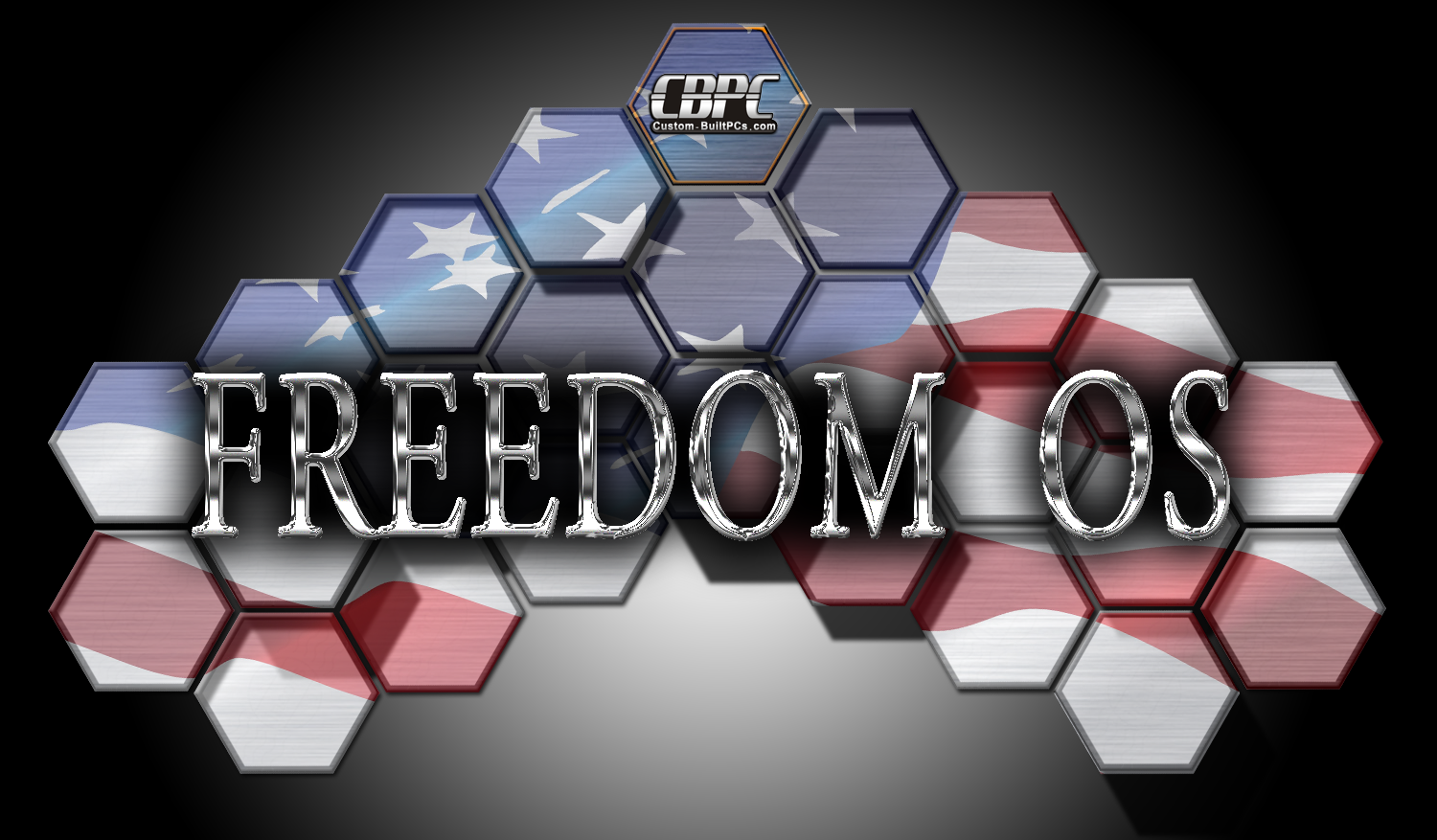 Custom Built PCs launches Freedom OS!
FREEDOM OS is a Hybrid of 2 widely popular distributions of the Linux
operating system. Although commercial success is late to come to the
Linux OS on the Desktop, many companies such as Google, Apple, etc. have
made use of Open Source Technologies for years. One of my goals at
Custom-BuiltPCs.com is to share the open source spirit with those who
support our USA PC Manufacturing efforts. Open source adds an unmatched
value to our products and good will from the community around open
source. This all would not be possible without efforts of many around
the world, The common goal of Freedom on the Desktop! In fact the
technology is moving so quickly that no one Company could contribute
as much as the whole over all community. Freedom OS is my best effort
to bring common users to all the benefits of Open Source done right.
Freedom OS is easier to use, Loads of software to choose from
both Free and Paid, No Viruses or Malware, freedom from adds and
unwanted popups, Transition easily from Windows or Max OSX,
Save huge amounts of money on software over our competitions OS,
Freedom from Bing knowing your every search on the Internet.
We have over 25 years experience on Linux and we'll put our work
to good use for you!
See what all the buzz is about!

Thanks,
Matt Massie
LPIC-1
Innovative, Flexible, and Safe

New Custom-BuiltPCs.com Show Room
A new store for Custom-BuiltPCs.com broke ground Aug 1, 2012. "This is a state of the art technology center" says Matt Massie President/CEO of Custom-BuiltPCs.com. The new store features a show room, manufacturing/repair center, offices, data center, shipping dept., & more... Custom-BuiltPCs.com is committed to support the tri-state's technology needs now and in the future.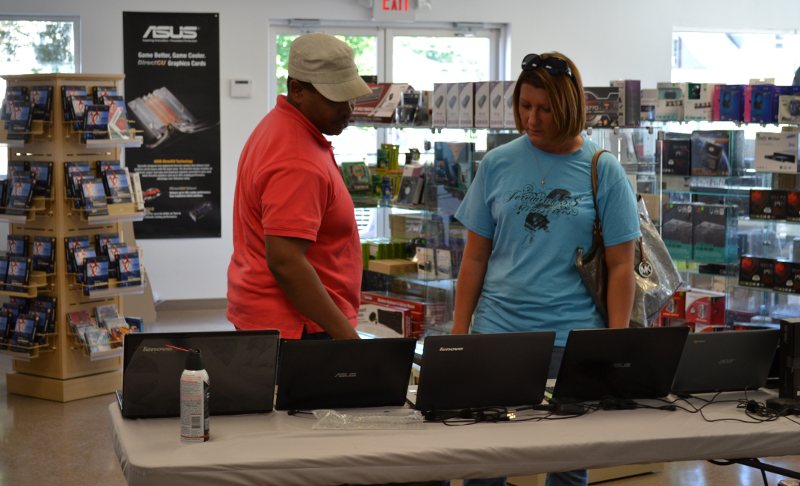 Let the specialists at Custom-BuiltPCs.com assist you in the purchase of your new computer system.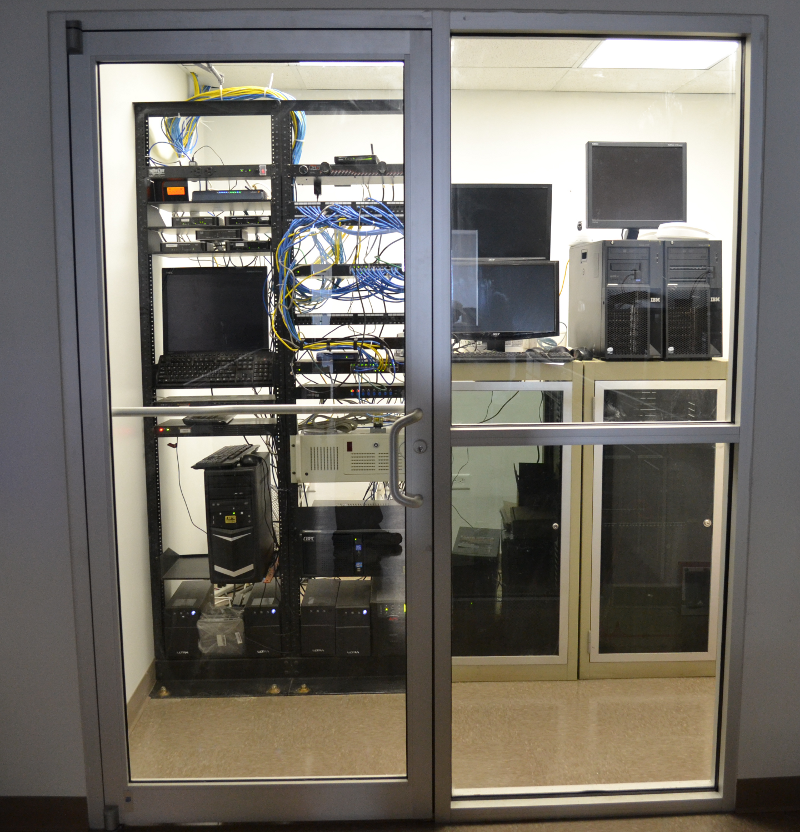 A full range of services from Web Hosting/Web Design to Applications Development from our Network Operations Center.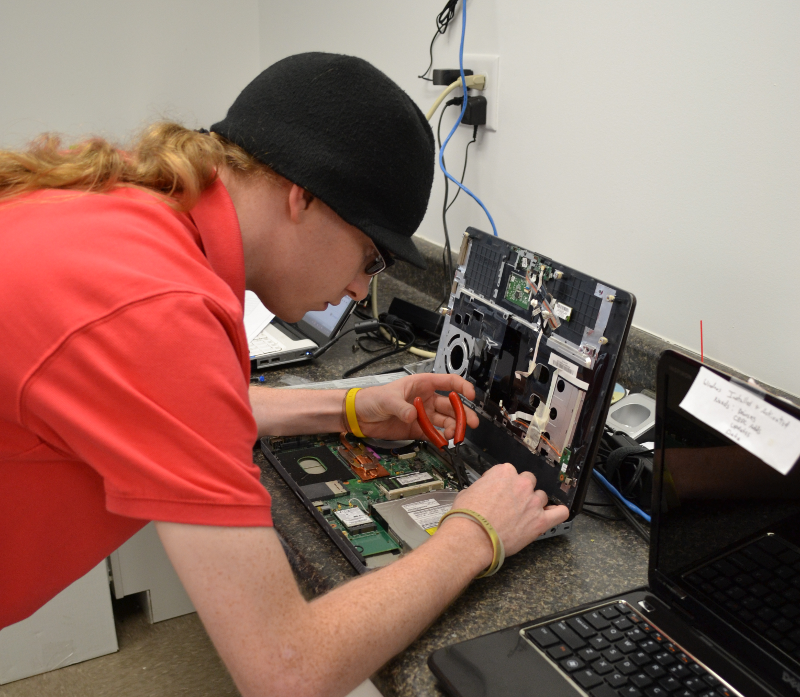 Computer Repair, Mobile Phone Repair, Tablet Repair and Mobile Device Services
PyCon 2012
Custom-BuiltPCs.com recently attended Pycon 2012. The largest Python programming conference in the US, this year it was in the Silicon Valley area. The conference is a meeting ground for some of the best programmers and developers in the world. This an excellent opportunity for training and sharing of ideas among the development community. This year was the largest Pycon in history with over 2200 attending.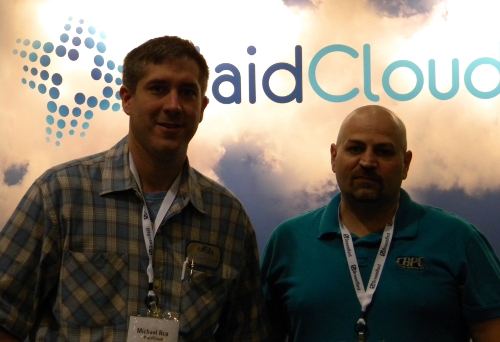 Above a picture of Mike Rea of Plaid Cloud (left) and Matt Massie of Custom-BuiltPCs.com.
Many upcoming companies are developing in the python programming language. Many of the companies at the conference included: Google, Walt Disney, Facebook, YouTube, Twitter, Microsoft and many more. Look for great things to come from our continuing involvement in the open source software for Custom-BuiltPCs.com machines. Bringing our customers the best value in computers by combining open source software and excellence in computer hardware.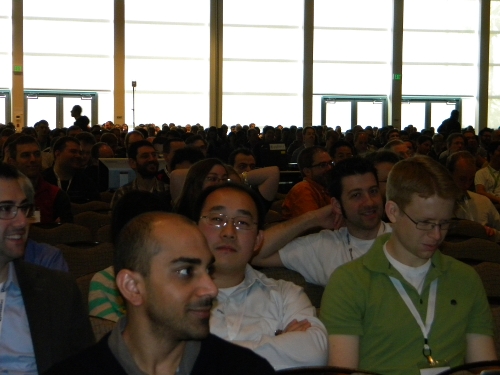 Morris Graduates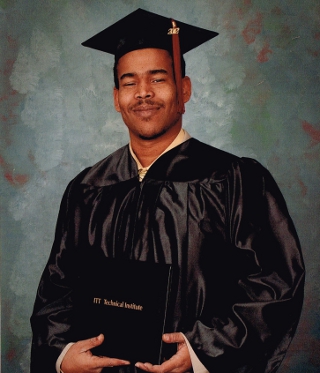 Greg Morris - Custom-BuiltPCs.com Computer Technology Specialist graduated with honors from ITT Technical Institute Jan 2012. Greg has been serving Custom-BuiltPCs.com customers for over 2 years. Congratulations Greg.